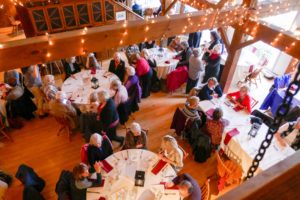 The dining room at Bittersweets overflowed into the balcony.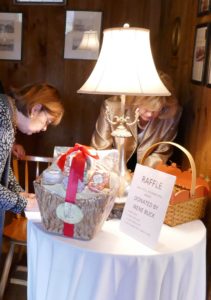 Members bid on a profusion of  Silent Auction items.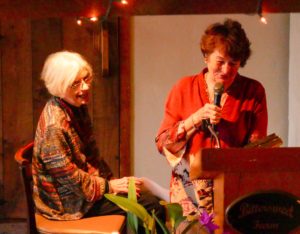 Irene and Sally from Deam's describe the fashions.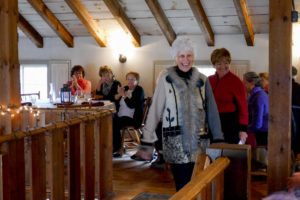 Salma descends the stairs modeling a jacket with fake fur trim.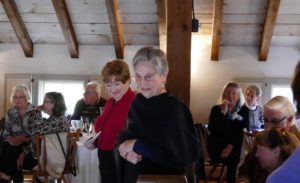 The crowd watches for what's to come.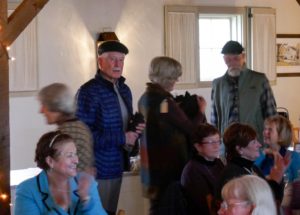 Our handsome male models Ned and John show off their outfits From Country Woolens .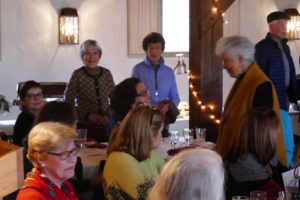 Eleanor, Gloria, Salma and Ned mingle with the crowed before the finale.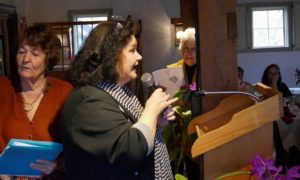 At last, Robin announced the winners of the silent auction.