If you like to learn in a non-traditional, relaxed environment exploring new ideas and new places while making new friends, please join us. We're The Second Half Lifelong Learning Institute and while we love to learn, we have no admissions requirements, no exams, grades, nor credits. All are welcome and encouraged to participate in all aspects of the organization.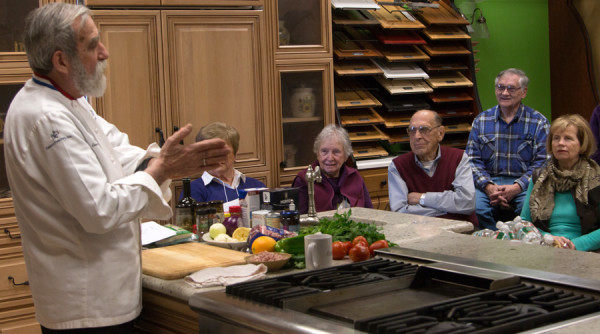 As you will see as you browse this website looking at The Second Half Fall 2017 Course Catalog (pdf), feature stories about study groups, and photo albums, learning takes many forms guided by dedicated study group leaders who are doing this because they too love to learn and to share their special interest and knowledge. We also have a "Hand-e-Book" providing a complete guide to TSH Membership. Check it out!
The Second Half Membership "Hand-e-Book"
We're guided and sustained by the active involvement of our members, roughly 10 percent of whom are study group leaders, while others volunteer in various leadership and support roles. When one becomes a member, he/she can register for the study groups and lectures, receive timely Institute news, and participate in field trips and other social events. Members shape the institute's offerings, policies, and operation. The "Hand-e-Book" describes the 4 committees that need volunteers to keep things running smoothly (Curriculum, Membership, Special Events, Communications).
Membership and Registration Forms
Membership is $50.00 per year, September 1, 2017-August 31, 2018
Membership and Registration Forms are included within the catalog or you can find them here: FALL 2017 Membership and Registration Forms (pdf) Please print, fill in and mail to The Second Half: Lifelong Learning Institute, 205 Bedford St., Fall River, MA 02720, with your check.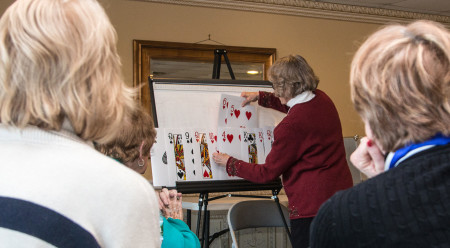 A membership spans the academic year: Sept 1st through August 31st. The membership fee covers the entire academic year, but expires August 31st even if paid in the Spring. One must be a member to take courses. Membership fees are not refundable.
Please contact us if you have any further questions.